High Court ruled that infertility is not a reason for divorce or disparting the female partner!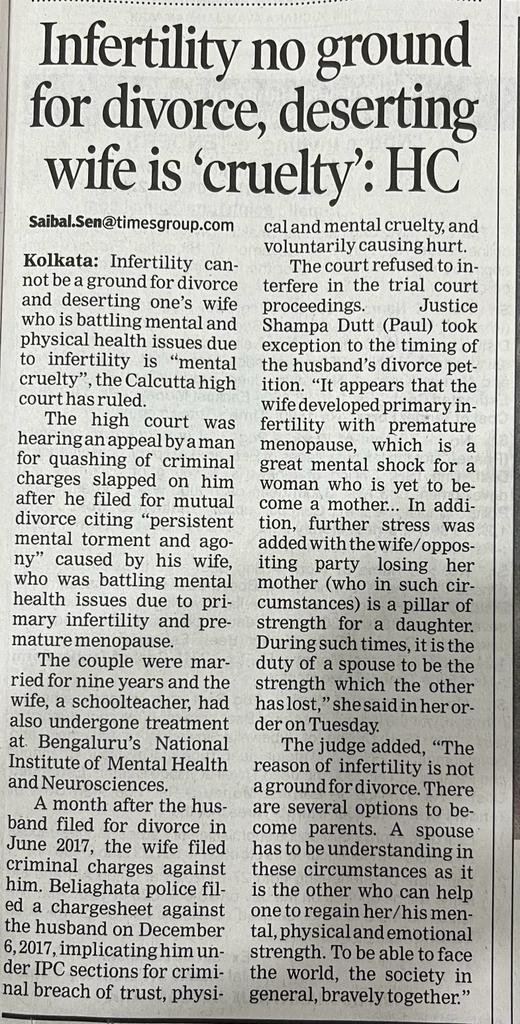 Infertility issues have severe concerns that cause problems for the couple's mental and physical conditions. The Calcutta High Court has ruled it as "mental cruelty". Because, the female partner has already suffered too much.
In a case, the woman has suffered the same situation. So, the male partner gets criminal charges for deserting the spouse. WE CARE IVF SURROGACY has top treatments for your conditions. We have advanced facilities and top assistance. The patients' infertility issues can manage with the best process.
For more information please visit us:- Today's Times of India