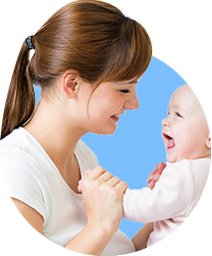 Your health plays significant role to accomplish any assignment whether that task is playing football or holding a baby for 9 months; being pregnant is actually a hard-hitting case; women who are under or over weight need to make sure to come in their healthy weight.
Keep yourself in motion, that means moving, walking and stepping at least four to five times a week is one of the great ways to prepare for your pregnancy. Yes! Energetic body and sound mind always result a favorable outcome of attaining pregnancy. Point toward to get at least 30 minutes of moderate exercise on each day.
Are you beginning from the couch? If yes, then set off from light steps such as early morning walk for few minute and later (day by day) you can begin with just 10-15 minutes exercise and yoga.
If you are overweight and just because of this issue, you are unable to hold pregnancy then aim to reduce your body weight. Being in a shape and good weight not just boost pregnancy chances but also it makes your confidence high.
You can try vigorous activities such as cycling, jogging etc. to achieve healthy weight. You can ask to your health specialist for some additional exercises and best poses to conceive. And if you are already in a sound weight and health then that's really good, maintain it by doing some moderate workout.