Surrogate Mother India – Informative details on Surrogates in India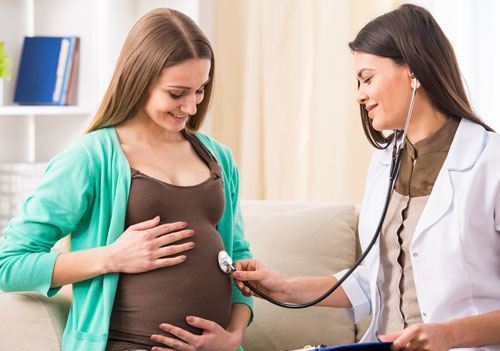 Indian surrogacy has long been a preferred choice for abroad intended couples, who are planning to have a child via surrogacy technique. But like most of the countries, India also has undergone few modifications on surrogacy law. One of the major changes that have been announced by the Indian panel is that international intended couples considering surrogacy in India won't be entertained by the surrogacy centres in India and is completely illegal. Surrogacy in India has always been seen in some alteration by the parliament of India.
After an evitable line of reliable medical treatments and services in India, the medical industry has been thoroughly a life-line to those who ought to stand by advancement in the medical services. Here We Care IVF Surrogacy, one of reliable names having a strong data of Surrogate in India, has years of experience in health care especially in the domain of surrogate mothers' preparation, Egg donor programs, infertility and medical tourism within the legal framework of India.
At We Care IVF Surrogacy, IVF and Surrogacy doctors have their acute set of mind on selecting the best of surrogates on the basis of an extensive criteria including host of medical tests.
If you are planning to become a surrogate mother in India, then there are some major factors that need to be analyzed carefully. So to become Surrogate Mother India, you must know the following facts and research with the available resources such as:
Law on surrogacy in India
Ethics prescribed by Indian Council of Medical Research
Selection procedure of the Surrogate India
Details of IVF and Surrogacy Specialist doctor and success rates
Testimonials of the couples blessed with a baby with a surrogate
Though the careful consideration are to be given to the medical, emotional, legal and practical issues, also a deliberation must be given to the effect on any existing children, the potential surrogate mother's partner, family and friends.
Basic Requirement of a Surrogate in India

Hereby, if a woman wanting to be a Surrogate in India is necessary to accomplish each of these conditions given below:
Should be at least twenty-one years of age;
As the risks of illness and problems are much higher in the first pregnancy, it is advised that Surrogate in India should have preferably completed her own family;
She has not previously acted as a surrogate for compensation more than once;
She has completed a medical evaluation and the evaluating physician has determined that there is no known reason why she would not be capable of carrying a child to term without endangering her health or the health of the child;
In case of IVF or the parallel technology as fertilization outside the uterus, she is informed consent to the medical procedures associated with establishment of a pregnancy through embryo transfer;
She has undergone legal consultation with independent legal counsel regarding terms of the surrogacy contract and the potential legal consequences of the surrogacy.
The Bottom Line 
India has been into some amendments on the surrogacy law (dated 5th Feb 2020), and these are –
Surrogate Mother India can be close relative of an intended couple, also if a woman is willing to help the intended couple and wants to be a surrogate mother India, then she can.
There should be flexibility for five year waiting time to opt surrogacy procedure
Single woman (divorcee or a widow) can also become a surrogate mother
Also the government has shown the concern towards the Surrogate in India that there should be increased the insurance coverage for the surrogate from proposed 16 months to 36 months.
These changes yet to be pronounced by the panel of Indian law; several gatherings have been done for the final law on surrogacy bill India.
If you are planning to have baby via Surrogate Mother in India (Indian citizenship), you can easily plan for it! We Care IVF Surrogacy will guide you with the best assistance if you are facing fertility issues and want to conceive. We Care IVF Surrogacy a reliable name to a strong data of surrogate in India. We have the best surrogates available and the best team of fertility with the senior IVF specialist. With an expertise, experience and knowledge in availing IVF treatments worldwide We Care IVF Surrogacy also presents itself accountable to having a wide series of Surrogate in India.
For any query, you can contact us through mail/ chat/ or by giving a missed call.