Stages of Surrogate / Surrogacy Program – Step-by-Step Surrogacy Program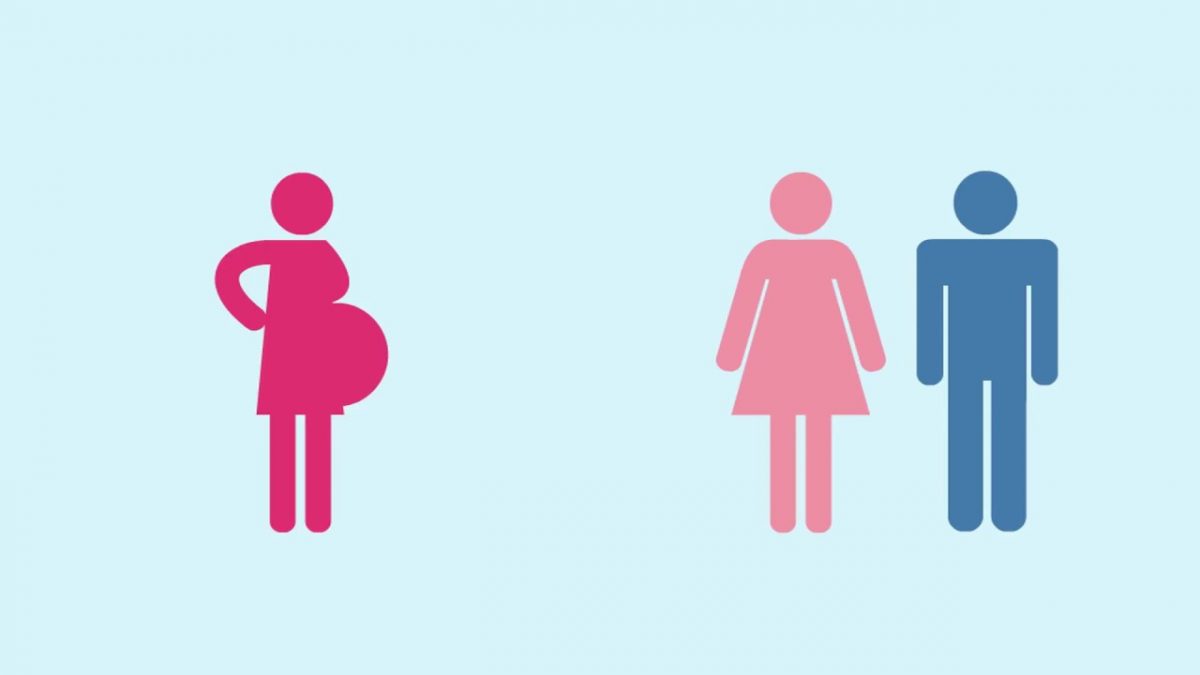 Surrogacy is the procedure that incorporates three to four steps, beginning with the IVF process and then transferring the healthiest embryo into the womb (uterus) of the surrogate. A surrogate mother is also called as a gestational surrogate. Surrogates are the one who carries the baby from its embryonic stage till the embryo gets matured as a form of a baby with all the organs developed.
Surrogacy is one of the most advanced techniques of assisted reproductive technology and is performed when the intended mother is unable to carry the baby into her womb till delivery. This could be of various medical issues such as –
Absence of the uterus
Hysterectomy – a surgery of removal of the uterus
Repeated miscarriage (three at a row)
Severe medical uterine issue
Mentioned below a detailed view about the surrogacy stages; beginning with the selection of the surrogate mother and closing stage of surrogacy – that is the delivery of the baby by the surrogate mother. Let's have a close look –
Surrogacy Stages – Step by Step  
Following are the various stages of Surrogacy Program:
Step 1: Review of General Information
This Website contains all of our general information. Please review this information and call the We Care office or e-mail us if you have any questions (info@ivfsurrogacy.com). Additionally, you may wish to e-tour the medical facilities you are considering and/or tele meet the physicians, embryologists, and/or staff members.
Step 2: Sign up
Once you decide to proceed with our program; you will need to send in your completed Intended Parent's inquiry form with the detailed query and medical status of the intended parents.
Step 3: Surrogate Review
Most clients have an idea about what they consider to be desirable traits in a surrogate. We will discuss your "wish list" with you and send surrogate profiles for your review. Each profile includes a detailed medical history of the surrogate and her family over three generations, information about her physical appearance, personal interests, and her educational, employment, and obstetrical background. Pictures of the surrogate and her children are also included. You will choose your own surrogate based on these profiles.
Step 4: Surrogate Interview
Once you have selected a potential surrogate, we will share some of the information in your autobiographical sketch with her. If she is interested in working with you, you will have the opportunity to speak over the phone in an anonymous conference call organized through We Care. We will suggest some guidelines about issues that are helpful to cover in these phone interviews. It is fine to hold several phone interviews to help you find out all the information you require. Personal discussions between you and your surrogate are also encouraged because it helps increase the surrogate's commitment to you and the program. Upon mutual agreement, the next step will proceed.
Step 5: Surrogate Contract
A surrogacy agreement will be sent to you for your input. The team of We Care IVF Surrogacy will help you contemplate some of the issues that need to be detailed such as amniocentesis, abortion, multiple birth payments, lost wage and child-care reimbursement, and insurance coverage. Sometimes negotiations are required, and we find that it can help your relationship if We Care facilitates these negotiations. The agreement will be reviewed by the lawyer appointed for this very purpose who will match the concerns of the surrogate and the intended parents to draft a legal document detailing each issue.
Step 7: Psychological Testing
All surrogates must undergo psychological testing with a licensed psychologist. We Care will organize this appointment and will receive a written report regarding the surrogate's suitability. The results will be shared with you. You are also welcome to request IQ testing, drug and nicotine screening, or chromosomal analysis, at your additional expense. We Care will coordinate all testing as required. All of We Care's surrogates are thoroughly screened before their profiles are distributed to any intended parents.
Step 8: Medical Testing
All parties involved in the conception of the child are required to undergo medical testing. If the couple is providing their embryo, the husband, wife, and surrogate must be tested. If an egg donor is used, the husband, ovum donor, and surrogate must be tested. We Care will provide direction about medical testing requirements and will have your doctor review all findings.
Step 9: Fertility Treatment
We Care will assist in organizing all medical fertility treatment by coordinating the medication protocols from the doctor in charge. Medications and their instructions will be sent directly to the surrogate.
The idea behind IVF is to harvest as many mature, good-quality eggs as possible. Large numbers of eggs retrieved does not always mean a large number of resultant embryos since some eggs may be too immature or too mature to progress into an embryo. With a standard semen sample, we expect a fertilization rate of approximately 80% of the mature eggs. The mother or egg donor is placed on a combination of fertility medications to increase the number of eggs produced in one cycle and to enable us to synchronise her cycle with that of the surrogate carrier. These medications are given by injection and start 21 days after the first day of her menstrual cycle. Close to the time of ovulation, the mother/donor will travel to the fertility centre where she will receive daily blood tests and ultrasounds.
According to the results of these tests, her medication can be adjusted to improve her egg production and to reduce the chances of hyper stimulation, which is a potential adverse side effect of fertility drugs. We will organize the payment of all expenses for the surrogate from your expense account. Instructions will be given to all parties about medications and retrieval dates. The surrogate carrier will take Lupron to help synchronise her cycle to that of the mother/donor. She will also take Estrace to increase her uterine lining so that it can accept the embryo for implantation.
Step 10: Egg Retrieval/Implantation
Transvaginal egg retrieval is now accepted as the preferred and safest procedure for egg collection. This will be done by the doctor with embryologists, anaesthetists and ultrasonographers assisting. A transvaginal probe is inserted into the mother's/donor's vagina, and a needle guide is placed onto the probe to allow direct and accurate access to the follicles. The eggs are removed through this needle guide. All women are given sedation before the egg retrieval through an intravenous line in the back of the hand. Most patients experience some discomfort; approximately 10% of the patients sleep through the procedure.
Oral antibiotics are routinely given to reduce the risk of infection, and an antibiotic cream covers the area before and after egg retrieval to minimise the possibility of a pelvic infection. On the day of the retrieval, the husband will need to produce a sperm sample for insemination of the eggs. If the sperms' final count and motility are not adequate for conventional IVF, Intra-Cytoplasmic Sperm Injection (ICSI) can be done. This is a procedure that injects one sperm directly into the cytoplasm of one egg.
The embryos are incubated for three days before the embryo transfer occurs. Blastocyst transfers require a 5-day wait. Once the embryos/blastocyst reaches the desired stage, they are implanted into the surrogate's womb.
Step 11: Pregnancy
The team of We Care will arrange the BETA HCG pregnancy test approximately 12 – 14 days after implantation was to have occurred. We always hope for a positive test result, and we certainly celebrate when that happens! An ultrasound will be done to detect a fetal heartbeat several weeks later.
Our surrogate program coordinator will provide support throughout the pregnancy. We will obtain prenatal pregnancy reports and share all information with you. Of course, by this time, you and your surrogate's relationship will be more personal, and you will be calling each other as you wish. We will assist your lawyer with legal arrangements as required.
Step 12: Legal Arrangements and Birth
We Care IVF Surrogacy has formed excellent working relationships with various lawyers who are familiar with surrogacy laws. A draft of the legally binding agreement will be shared with you for approval. This will help you to understand the legal atmosphere in your surrogate's country, India.
After achieving a pregnancy, We Care will compile all appropriate information and will work closely with the lawyer in charge of your baby's birth. We Care coordinates the hospital, medical and legal issues involved at this time and offers emotional support to all.
Step 13: Baby Goes Home!!
It is your turn to take over. We Care has finished our work, but we always look forward to hearing about your baby in any way you would like to share with us! Pictures are always enjoyed! We wish you heartfelt good wishes for the years to come and look forward to working with you again if baby #2 is in the picture!
Timeline for Surrogacy Program
There is no waiting period for choosing a surrogate since we constantly replenish the pool of qualified fertility helpers from which you can choose. However, before any fertility treatments are started, you must select a surrogate, negotiate and execute an agreement with her, and complete medical testing. This will take an average of thirty to forty days. The fertility treatments themselves will take another 1-2 months. Depending on the success of the fertility treatments, you may achieve a pregnancy within 6-9 months. If multiple attempts and/or surrogates are required, it could take much longer.
Who Are We?
We are one of the ongoing fertility service providers that put forward the best fertility treatment. We do have a veteran team of fertility consisting embryologists, lab technicians, junior IVF specialist, senior IVF experts, and the knowledgeable fertility coordinators who assist the best.
Surrogacy in India has always been seen in the news for modifications and some changes. India, at one time, was the famous destination for abroad patient surrogacy; on the other hand now, India only permits Indian citizens for the surrogacy. There have been significant changes done by the panel of Indian law. Based on the Indian doctrine of surrogacy, the team of We Care IVF Surrogacy follows each step of surrogacy.
If you need any assistance/ have further query, then the support team of We Care IVF Surrogacy soon come back with the possible solution. You can either male us/ call us/ or fill the form.